From city-like condos to stunning structures on secluded campuses, when it comes to university residences, so much of your first impression is what you see on the outside.
Now, of course, all student dorm rooms in Canada are different in terms of what they offer, but for the most part, they are pretty similar on the inside, especially if you are dealing with single and double room suites.
From more newer buildings like the University of British Columbia's Ponderosa Commons to the University of New Brunswick's Lady Beaverbrook Residence built in 1928, it's clear all of these buildings have charm. Some weren't intended to be housing, but today, many house hundreds of students.
Below are some of the most beautiful pieces of architecture on university campuses across the country from coast to coast. Let us know, which residence did we miss?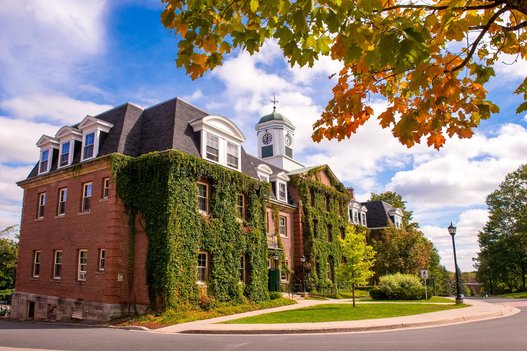 University of New Brunswick's Lady Beaverbrook Residence
One of the oldest residence buildings in Canada built in 1928, the Lady Beaverbrook Residence has 23 double rooms and 18 singles.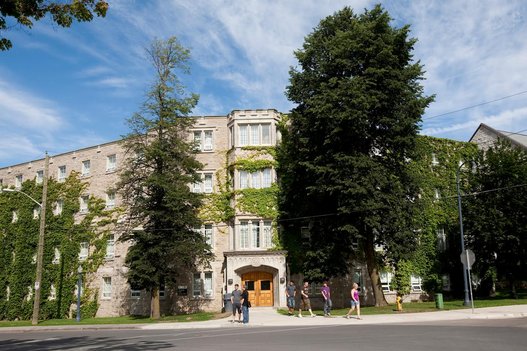 Queen's University's Adelaide Hall
Opening its doors in 1952, Adelaide Hall, or "Addy," is the second oldest residence on campus and home to 115 female students at Queen's.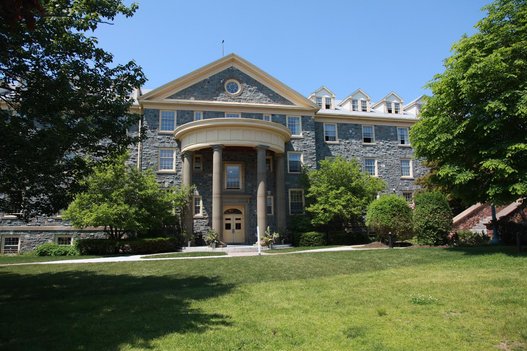 University of King's College's Alexandra Hall
The largest resident building on campus, Alexandra Hall holds about 150 students. With four floors, the residence offers single and double rooms.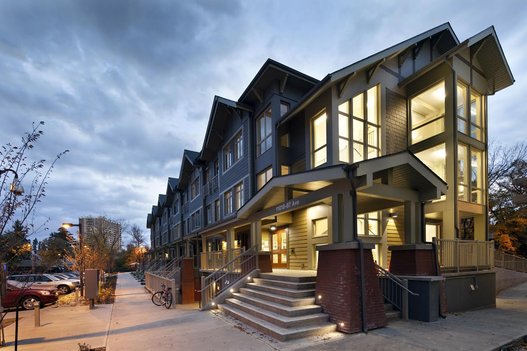 University of Alberta's Graduate Residence 
Home to the university's grad students, this residence offers studios and two-bedroom apartments.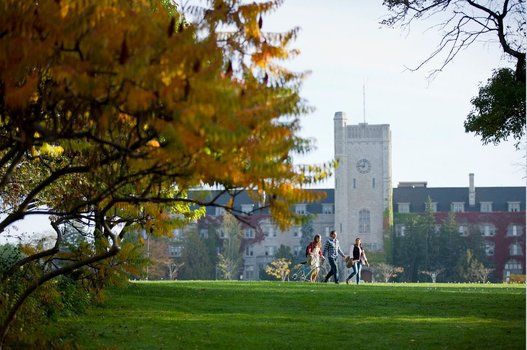 University of Guelph's Johnston Hall
Johnston Hall is a co-ed residence that offers double and triple rooms for 315 students.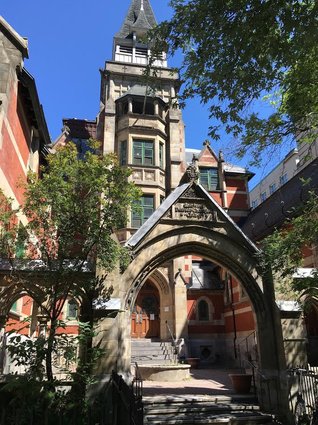 McGill University's University Hall
McGill's University Hall has 40 single and double rooms, housing 45 students during the school year. Leases last for eight months.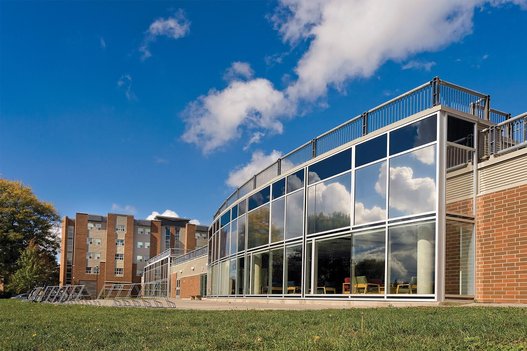 University of Waterloo's Mackenzie King Village 
Built in 2002, MKV offers suites with four single bedrooms and sessions for students on how to grocery shop, cook and clean on their own.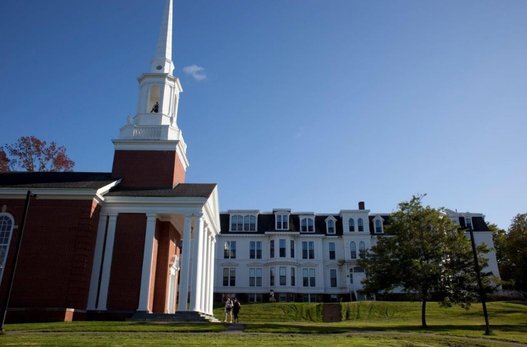 Acadia University's Seminary House
One of the oldest university buildings in Canada (it was built in 1879), Seminary House is a co-ed residence with single and double rooms.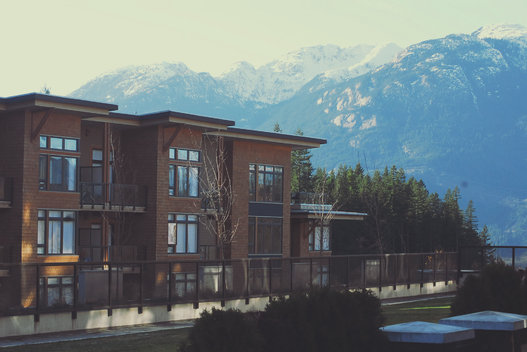 Quest University's North And South Villages
This condo-style residence at Quest has two bedrooms in each unit. But our favorite part? That view!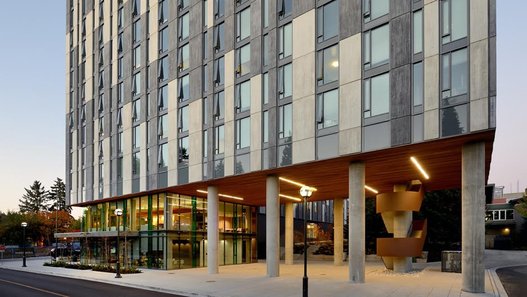 University of British Columbia's Ponderosa Commons
Sitting in Vancouver, Ponderosa Commons has 1,150 beds and is mainly for upper year students and graduate students.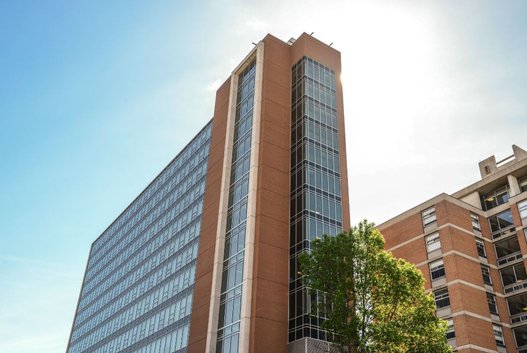 University of Manitoba's Pembina Hall
Opened in 2011 (the newest residence on campus) this high-rise has 360 single room units.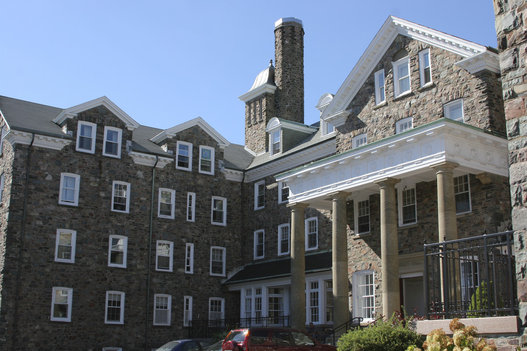 Dalhousie University's Shirreff Hall
Home to 440 students during the school year at Dal U, Shirreff Hall has both single and double rooms.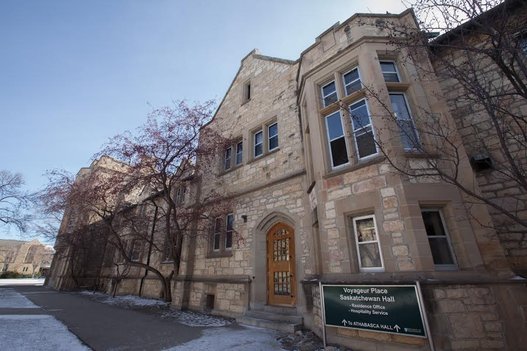 University of Saskatchewan's Saskatchewan Hall
Home to 588 students, the residence has four halls including co-ed, male-only and female-only residences.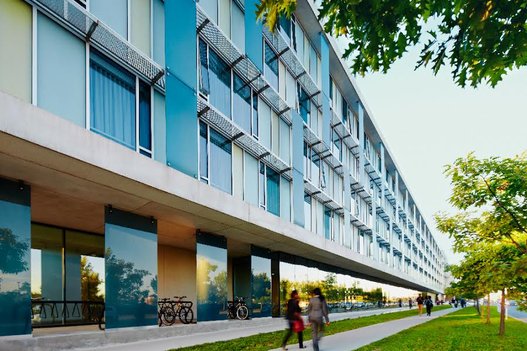 York University's Pond Road Residence
A priority is given to upper year York students at Pond Road, offering two-bedroom suites.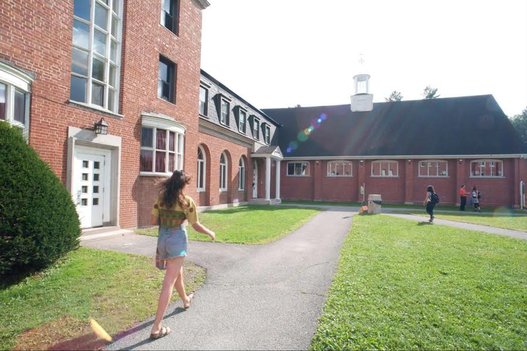 Bishop's University's Norton Hall
Built in the 50s, Norton Hall offers traditional style single and double rooms.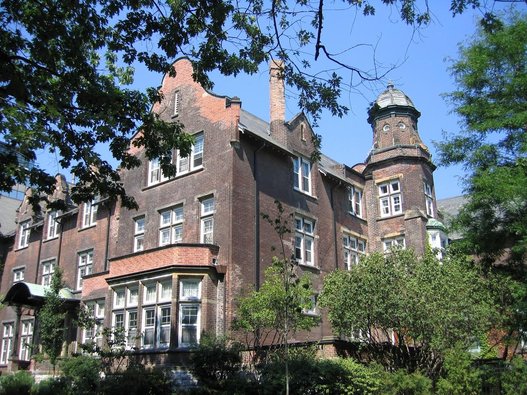 Victoria College's Annesley Hall (At The University Of Toronto)
Built in 1903, Annesley Hall hosts female students in single, double and triple rooms. The building is also a National Historic Site of Canada.